Single Source Snack Solutions on display at Snackex 2019 with Heat and Control and Ishida
Visit the HCI team at Snackex, Barcelona, booth 401.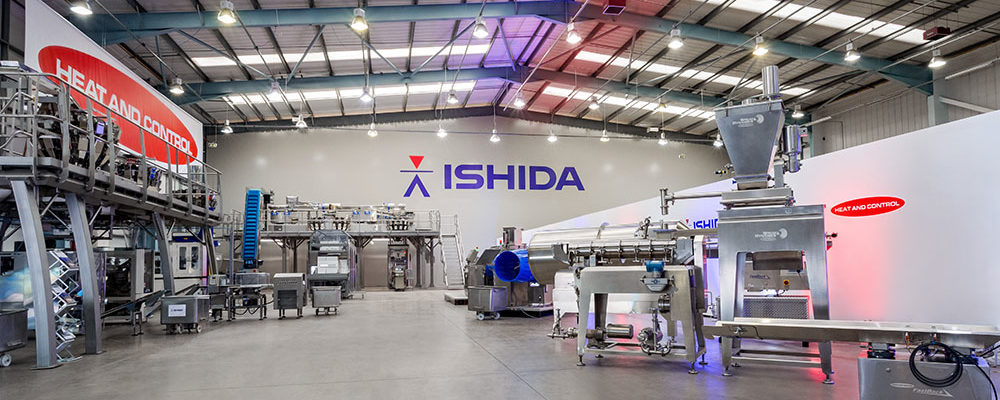 The Heat and Control and Ishida (HCI) Alliance is delivering on the promise of a 'one-stop-shop' for integrated processing and packaging snack solutions, with an expert team and some of the latest innovation in equipment design to be displayed at Snackex, Barcelona, from 27-28 June 2019 on booth 401.
Snackex will be a fantastic opportunity for food producers to meet and discuss with the HCI team how single source snack solutions can manage your entire line and achieve cost savings.
"With the growing need for automation to reduce costs and optimise output speeds, working with one supplier like HCI is a far easier process, as customers only need to speak to one team," said Bobby Kane, Heat and Control General Manager for West and South Europe and the Middle East.
The Heat and Control FastBack® Left Right Centre (LRC) diverting twin weigher infeed solution will be on display at Snackex. The LRC is a double multihead weigher feed solution designed to provide a precise and consistent product stream to Ishida's patented back-to-back 218 twin weigher. The LRC provides an accurate feed of product to weigher to ensure long, continuous packaging runs.
Smart design incorporating parts which don't need to be removed for cleaning means a simple 'wipe and go' sanitation requirements, leaving more time for production.
"Investing in new machinery designed for hygiene can assist your business in avoiding downtime and costly product recalls," said Mr Kane.
The next evolution in vertical form fill seal (VFFS) technology will be on display with the Ishida Inspira Snack Bagmaker.  The Inspira offers consistent forming and sealing performance of up to 200 bags per minute. The Inspira bagmakers further improve accuracy, sealing integrity, ease of use, and productivity.
The advanced levels of automation with the Inspira reduces the opportunity for human error, helping to consistently produce perfect bags.
There will also be an interactive display, where customers can experience the complete HCI equipment range and systems capabilities via a touchscreen presentation.
If you would like to see how our single source snacks solutions can assist your operations, please visit us at booth 401 at Snackex, Barcelona in June 2019.
Please visit our contact page if you would like a member of our team to contact you.
Please visit the HCI Alliance page to find out more our partnership.
Found this article useful?
Share our article on social media now or contact us to talk about it.
Share
Speak to us
---